Sucremor Oil Rich Cleanser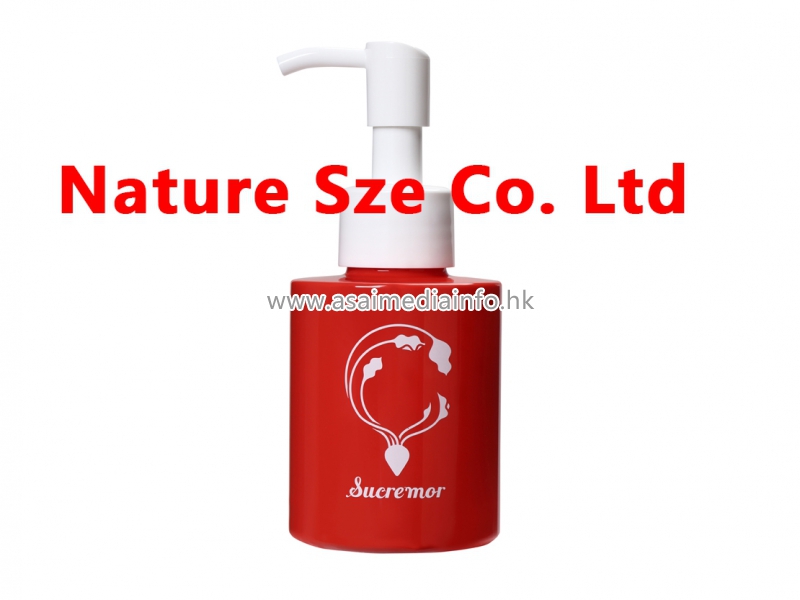 Makeup remover and skin care at the same time, the skin feels moisturized after use.
The refreshing citrus aroma makes daily makeup removal a pleasure.
Oil Rich Cleanser that does not cause skin moisture loss.
Combined with four mild natural oil ingredients, it can make makeup more suitable for long-term use.
Thoroughly remove dirt from the deep pores, and the skin will never be dry and taut after use.
The refreshing aroma of grapefruit is refreshing.


4 types of oil and fat ingredients
Argan oil
Vegetable oil extracted from argan tree
olive oil
Vitamin E with antioxidants
Peanut oil
Effectively softens skin oils
Jojoba seed oil
Fresh texture and easily absorbed by skin
Product ingredients:
Peanut oil, PEG-20, glycerol triisostearate, olive oil, jojoba seed oil, grapefruit peel oil, argan oil, beet sugar, soybean oil, vitamin E, water
Instructions :
Gently massage in circular motions on the face and push the makeup remover to the entire face.
Take a small amount of water to massage the entire face and emulsify the cleansing oil.
Massage gently and rinse with water.
Does not increase skin burden and removes dirt completely
※ If you do not use key makeup or waterproof cosmetics, only use Magic Soap to effectively remove makeup.








Moisturizing protection, giving skin rejuvenation



It is said that sugar was introduced to Japan as early as the Nara period. At that time, granulated sugar was a precious medicine, unlike now it is mainly used for flavoring. In addition to containing a variety of natural preservatives and high bactericidal properties, granulated sugar has the function of activating cells and promoting cell regeneration, so it can be used to treat bruises and cuts. To this day, cells are still the main raw material for bedsore medicine. Speaking of sugar, most people always think of negative impressions such as "sticky" and "natural enemy to lose weight", but in fact, sugar has been regarded as a valuable medicine for a long time in history. The magic of sugar is endless. Many people also know that granulated sugar is one of the representative seasonings that can soften ingredients. If we boil dry and hard beans with water and sugar, the beans will become soft and delicious. We call it the "rule of cooking beans." The above rules apply to human skin and probably apply. Sugar with high moisturizing power can soften the skin's cuticles, promote metabolism, and improve the skin's protective ability; it can also quickly relieve skin problems caused by dryness. Sugar is definitely a universal skincare formula.




Carefully selected, carefully built

In the development of sugar-based skin care products, which sugar has become the focus. In particular, we collected about 200 varieties from Canada, Europe, and Japan, and conducted comparative experiments. As a result, we found that beet sugar in Hokkaido has the best performance. Beet, also known as beetroot or beet head, is a root vegetable with a warming body effect. There is only one Hokkaido origin in Japan. At present, the resumes of beet production farms, producers, and processing plants are all recorded, which makes it easy to trace the source at any time. Beet sugar produced in Hokkaido is the only non-genetically modified variety in the world. We are very confident to ensure the safety of raw materials. In the performance test, we also found that sugar beet has high moisturizing and bactericidal effects. Due to its high osmotic pressure, it can penetrate into the stratum corneum and keep the skin in a balance of water and oil. Therefore, it can soften the stratum corneum and restore elasticity and gloss to dry skin. In sugar beet skincare products, the development of Sugar Scrub was finally completed, and a patent was obtained in the US in 2003.






Simple step, be beauty



Gently massage the skin with granulated sugar, which makes skin feel moisturized. The appearance and texture of Sucremor is just like slightly wet granulated sugar. 80% of the ingredients are beet sugar, and the other 20% are edible oils such as coconut oil and safflower oil, which are similar to skin tissue. In order to reduce the strong irritation caused by the particles directly contacting the skin, we adjusted the granulated sugar particles to fine particles less than 0.25 cm, and added a protective film of oil layer by the special method. Therefore, the finished product has a soft touch and can be easily dissolved by adding a small amount of water. Simply massage the skin with Sucremor in a paste to remove dirt, and keep the skin hydrated after use without increasing the burden on the skin. The qualities that make it suitable for daily use are also one of the reasons why Sucremor is very popular with users. Skin care with Sucremor = Sustaining Sugaring, pores can be unknowingly implied, and makeup can be applied even more. Sucremor is the latest skin care product for sensitive skin.






Natural Beauty



It is 100% natural ingredients derived from foods, with no added additives, and Sucremor's easy steps make it sustainable. Use in the morning instead of cleansing lotion, at night as a simple mask. This will remove excess sebum and moisturize the skin, so it is very suitable for people with atopic dermatitis or acne problems. To keep your skin healthy, staphylococci, also known as mycelia, also play an important role. Excessive cleansing will wash away staphylococci; using skin-care products containing sugar can increase the nutrients of mycelium and adjust the skin condition so that the acne bacteria cannot survive. This means that Sugaring has the effect of improving skin protection and promoting normal skin metabolism. The nursing process is simple and quick, saves time and effort, and can be easily implemented by anyone. With daily care and Sugaring, your skin will look brighter. It can also be used with the cosmetics you are using. Continuous use in a relaxed mood every day is one of our quality guarantees.






Natural skin care to protect your skin health



This reminds us again of the "rule of cooking beans". Boil the dry and hard beans with granulated sugar. Even after cooling, the boiled beans can still retain a soft texture. This is because the high osmotic pressure of sugar, water absorption and moisturizing power work. This means that Sugaring can maintain skin water-oil balance, improve protection, make skin soft and translucent, and full of elasticity.