Repair the book, replace the cover and re-staple.
The price is quoted according to the degree of damage to each book.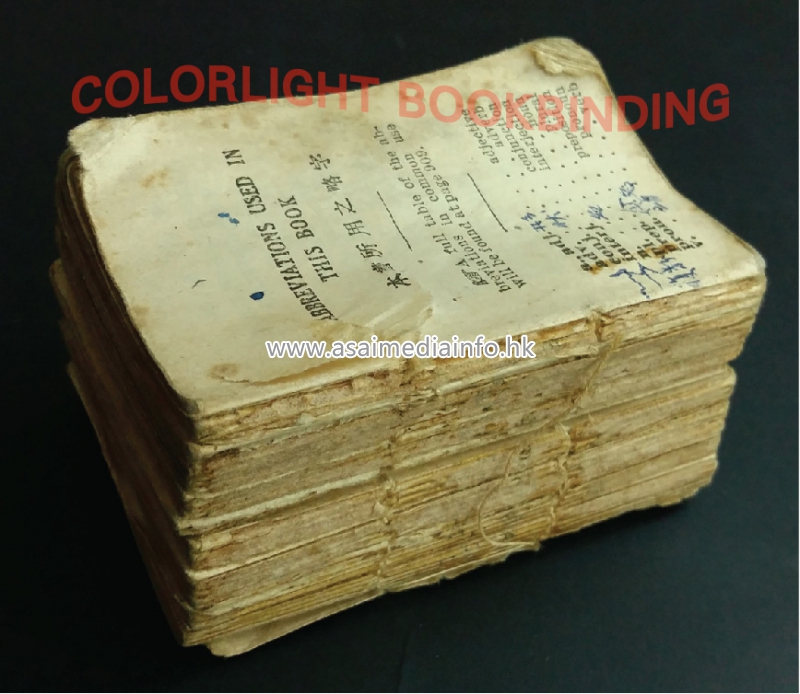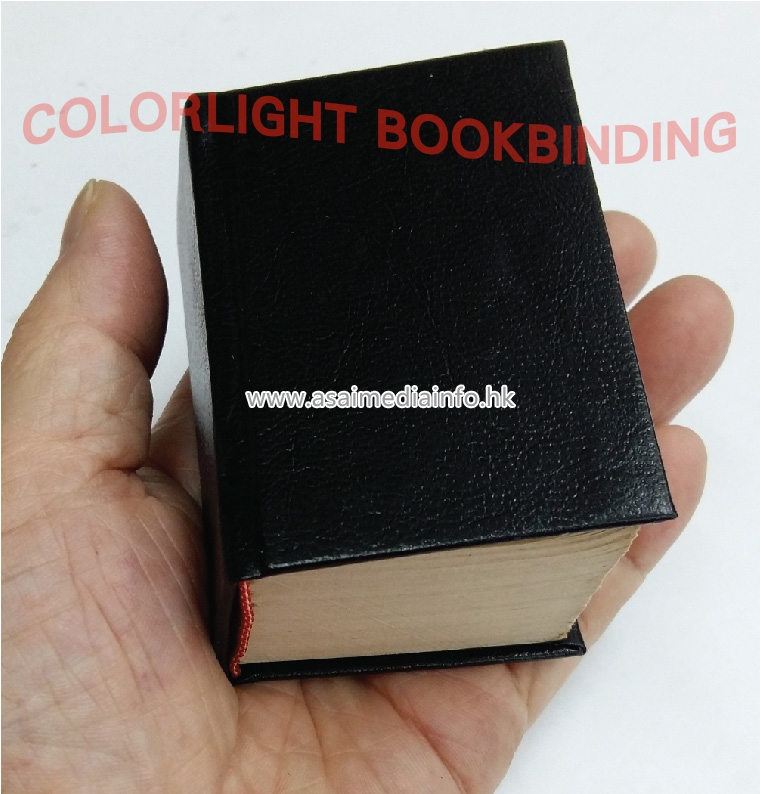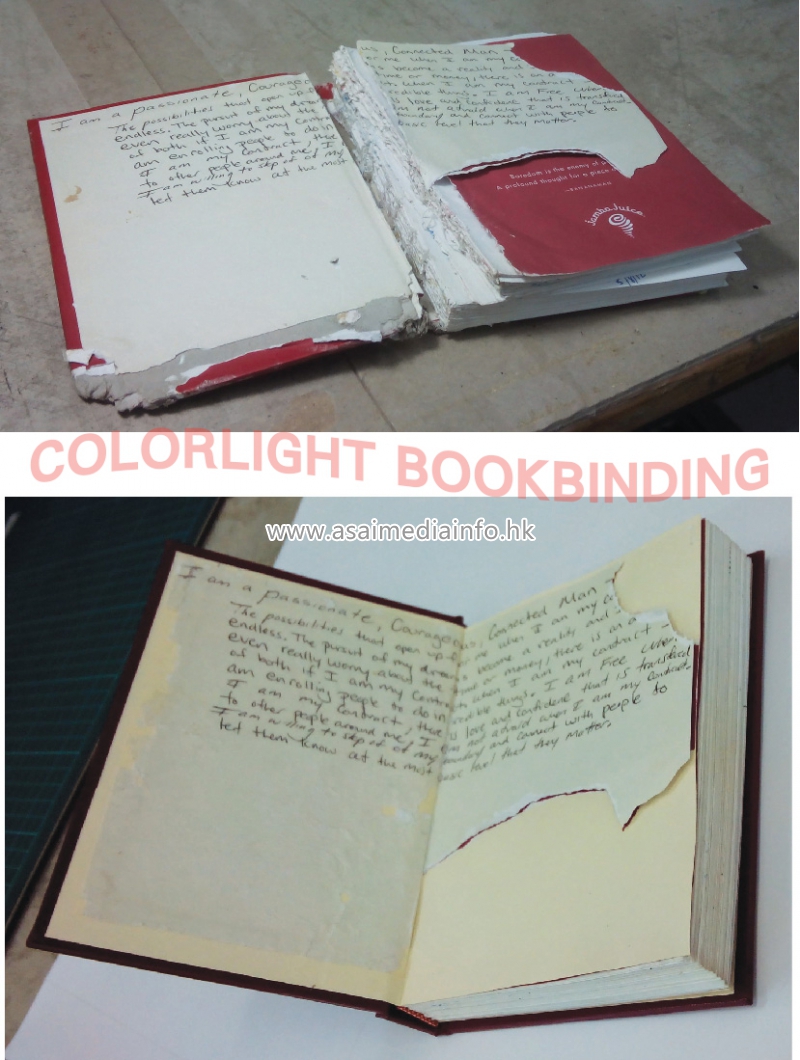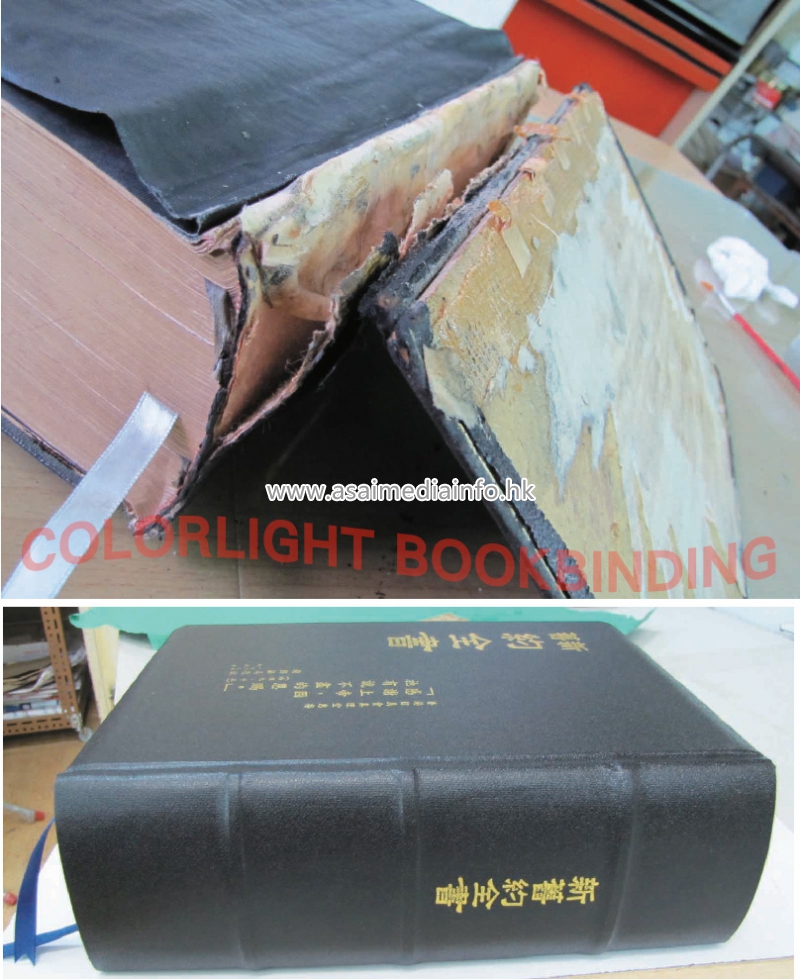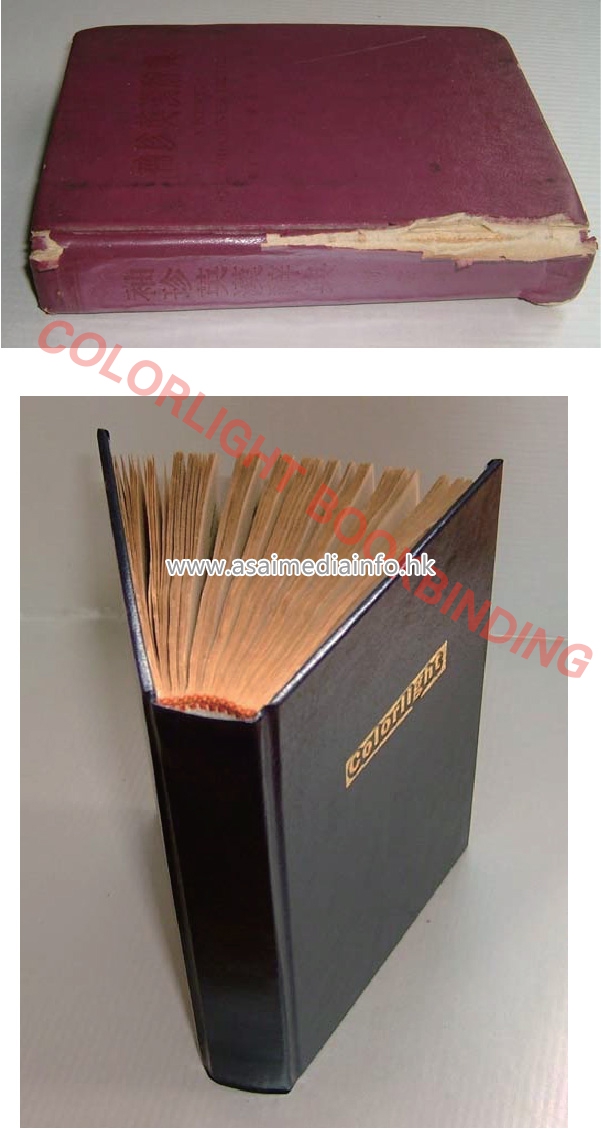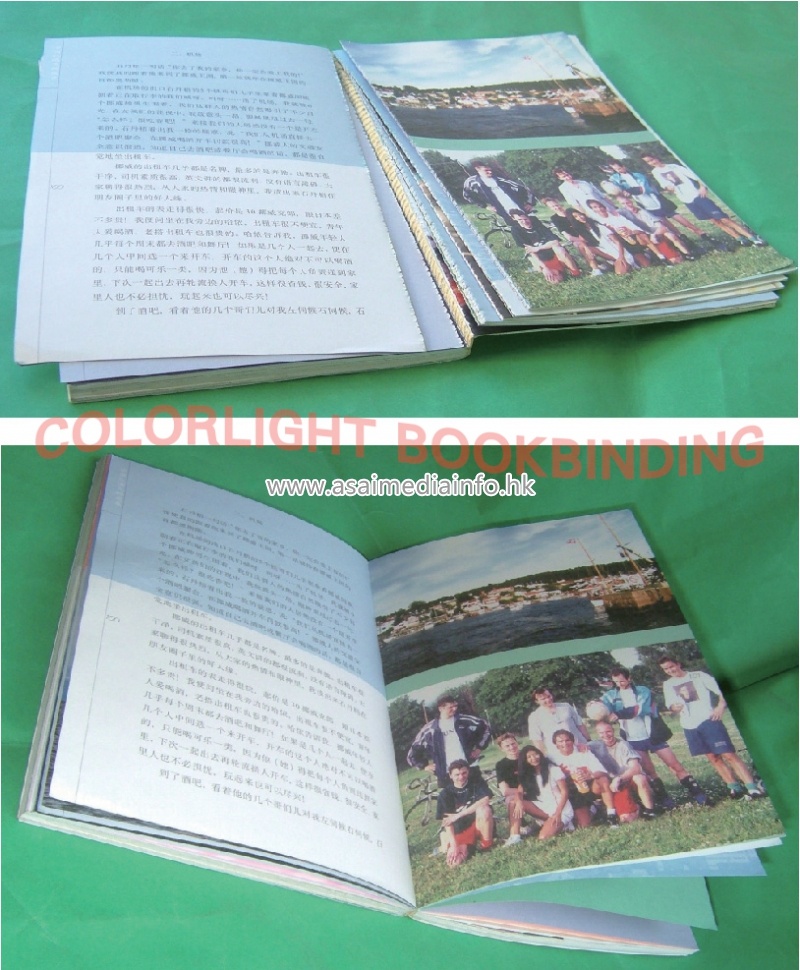 Contact Us :
We are a bookbinding and printing company, customizable products include general printed matter, from business cards, flyers, letterhead and providing edge gilding for name card and postcard, choose from an extensive selection of colors beyond the traditional gold and silver. We also is a speciality handmade bookbinding. We are welcome big jobs or small order, we will take care of it for you. All product is made in Hong Kong.
Tel : +852 2838 7289
Fax : +852 2838 1187
Email : elliecolorlight@netvigator.com
Address : UNIT G, 4/F, PHASE 3, KWUN TONG IND. CTR., 448-458 KWUN TONG RD., KWUN TONG, KOWLOON