Connection Type: Wired
Wireless: Wireless
Application: Laptop, Desktop, Tablet PC
Interface: USB
Working Principle: Mechanical
Shape: Standard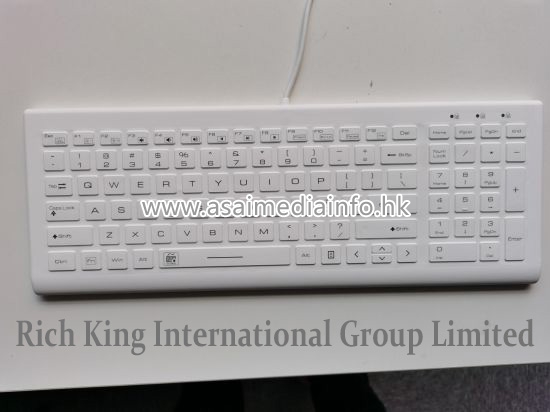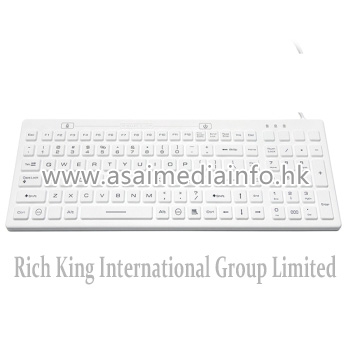 Product Name
waterproof keyboard
Material
IP68 Silicone
Function
IP68 Certified - Sealed from dust and water so you can use it in harsh conditions where other keyboards fail. Many Uses - Industrial, Food Service, Marine, Manufacturing, Military, and Medical. Applications Easy Clean - You can wash this keyboard with soap or any non-petroleum cleaning product. Ease of Use - Touchpad is responsive to latex gloved fingers. Lengthy Cord - 1.5 meters long USB cord for easy connection.
Dimension: 409(L) x 139(W) x 11(T) mm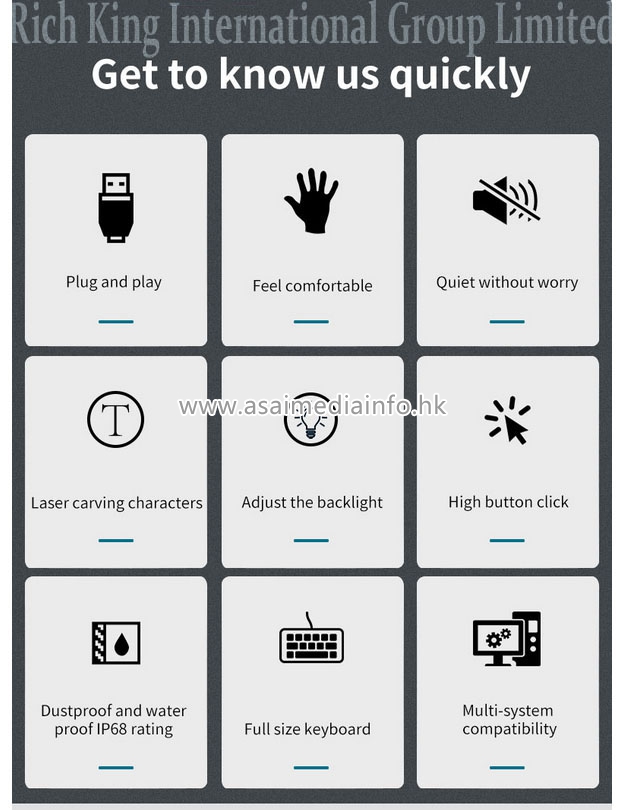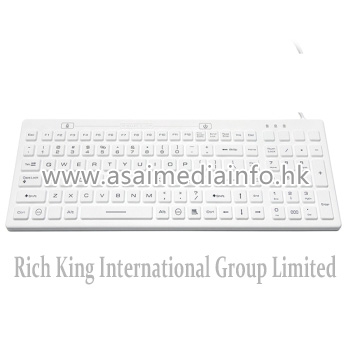 Details Images
Industrial keyboard is waterproof and contaminate-proof and is designed for industrial applications where water, fluids, dust and dirt can damage a regular keyboard.
White sealed industrial keyboard with 100% silicone and can be dipped in water and cleaned with soap or other cleaners (non-petroleum based).
Medical keyboard can be used in Food Service, Industrial, Manufacturing, Marine, Military, and Medical Applications.
The designed industrial keyboard with touchpad, rigid and rugged, waterproof and washable, made of silicone Rubberized surface provides comfortable use of typing.
Product Usage
User is notified of 'lock down mode' by brightly lit ON/OFF Clean Key
Compatibility: Windows 7/Vista/XP/2000/ME/98/7/8/10
Key layout: 105 keys
- Waterproof keyboard & waterproof trackball specialist delivering reliable solutions for industrial, marine, medical, kiosk, food processing and military keyboard applications.
- Nano silver anti-bacterial component added to keep away from microbes
TEL : 26366111
FAX: 2636 6555
EMAIL: keith@richking.com.hk
Rm 17,14/F,Yee Lim factory Building, 32-40 Kwai Ting Road, Kwai Chung