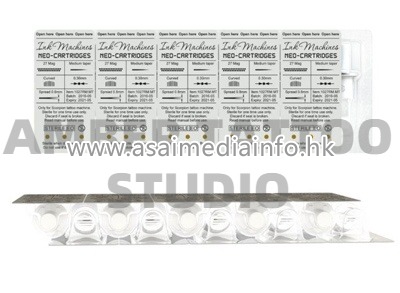 | | |
| --- | --- |
| SKU | CART-Neo |
| Weight | 0.4000 |
| Brand | Ink Machines |
Description
One Box of 10 Ink Machines Neo-Cartridge Tattoo Needles
Neo-cartridge tattoo needles by Ink Machines feature a clean-white, hygienic, one-piece medical-grade polymer body. This homogeneous material eliminates the necessity of seals, which can easily become damaged, and also makes Neo-cartridges some of the most hygienic needles available on the market. Another remarkable feature of these cartridge needles is their magnetic, non-physical contact with your machine. The magnetic bond allows for the smoothest possible tattoo procedures. The magnetic feature also means these cartridge needles have much less resistance than standard cartridge needles.
This listing is for one box of 10 Neo-cartridge needles, available in one of 14 needle configurations. Choose from round liner, round shader, and round magnum needle types.
Please Note: Neo-Cartridge tattoo needles are compatible with the Scorpion tattoo machine and Scorpion grips only. A list of all compatible products is provided below.
Specifications:
Needle Diameter: #10 (0.30mm), #12 (0.35mm)
Needle Type: Round Liner, Round Shader, Curved Magnum
Needle Taper: 5.5mm (LT)
Magnetic connection to machine allows for smooth procedures
Offers less resistance than standard cartridge needles
Homogeneous polymer construction; eliminates necessity for seals
Specifically compatible with the Scorpion tattoo machine and grips
Made in Sweden
Price per one box of 10 cartridge needles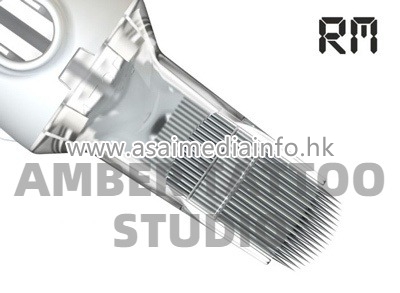 Hygiene
Neo cartridges are made with a one-piece medical polymer body that connects to the tattoo machine. This eliminates the need of potentially fragile seals. The Homogeneous cartridge body makes it the safest needles on the market regarding cross contamination.

Healing
Magnetic bond between the tattoo machine and the needle. The non-physical contact creates an ideal link between the machine and skin. Smooth operation and excellent healing.

Organizing
The magnetic properties of the Neo cartridge makes it stick to magnetic metal. This allows the user to organize the needles in a orderly manner while working.

Less strain on the machine
Neo cartridges offer very little resistance when compared to cartridges with membrane and rubber band retention. Starts up and runs effortless from 5 volts regardless of the protrusion of the needle.