Smartwatch market keeps growing in Q1, Apple maintains No. 1 position

According to Counterpoint Research, shipments in the smartwatch market grew by 13% between January and March 2022. An analysis of the global wearables market shows that despite a 24% decline in the first quarter, Apple, Samsung and Xiaomi all recorded year-on-year growth - clearly incomparable buying power in the holiday quarter.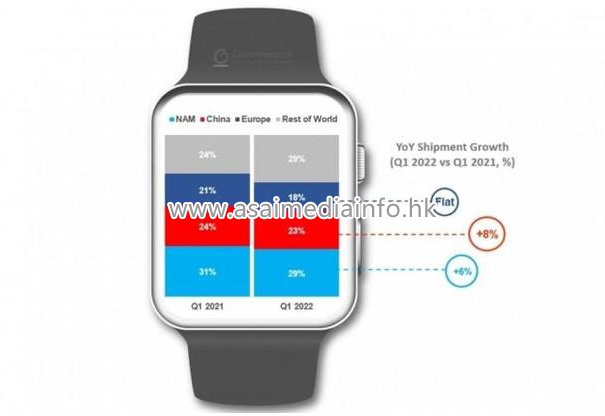 According to Sujeong Lim, associate director of Counterpoint, brand loyalty is the main reason for Apple's success, and its overall share and shipments increased by 14% year-on-year.
The weaker international position was Huawei, which kept shipments flat despite ranking third. Users in key markets are wary of the lack of GMS on mobile devices and are therefore unlikely to switch to Huawei wearables. However, the Chinese company has improved its performance in the domestic market.
Total shipments rose in most major regions, with only Europe remaining flat, the report said. The market has been affected by the Russian-Ukrainian war and the resulting logistical constraints. The impact is expected to become more severe in the second quarter.